Custom Coins
CUSTOM COINS ADD THAT SPECIAL TOUCH
Clubs | Associations
Schools
Military | Police
Sports Teams
Challenge coins, flipping coins and commemorative coins are very popular. Our heavy gauge coins may be manufactured in brass, copper or zinc alloy. Custom coins are available in any size or finish, with or without enameled colors. P.I.N.S., Inc. does not have die, art or set-up charges. We are one of the most popular suppliers of coins.
Call our experts for a free quotation.
GET YOUR CUSTOM QUOTE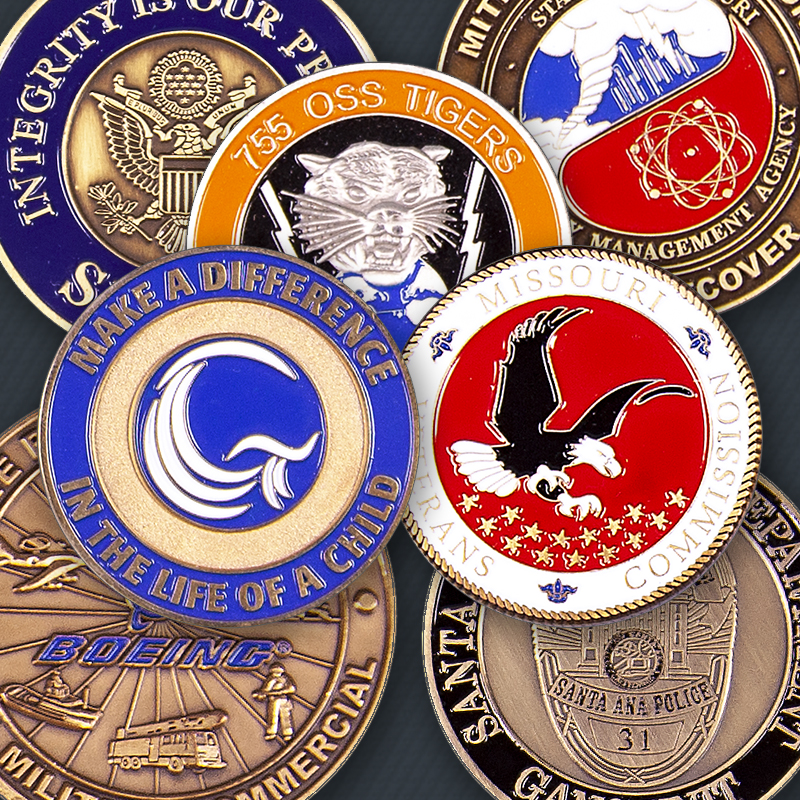 ENHANCEMENTS: There are several edge enhancements that can be applied to you custom coin designs.





Flat Weave
Bevel Cut Edge


There are a wide variety of accessories and attachments that can be added to accent your custom coins. We can help you come up with something special for your project.